It's that time again boys and girls for more – FUN WITH GIFS!!!!!!!
==================================================
Rock, paper, scissors….
Skillz….
What sorcery is this?
Not gonna lie… I'm impressed.
DBZ vs Marvel… yeah, pretty much.
Wash day…
That was a close shave….
Again… impressed.
These Trump memes are hilarious.
I've been watching the TV series "Zoo"… I knew how this was going to end.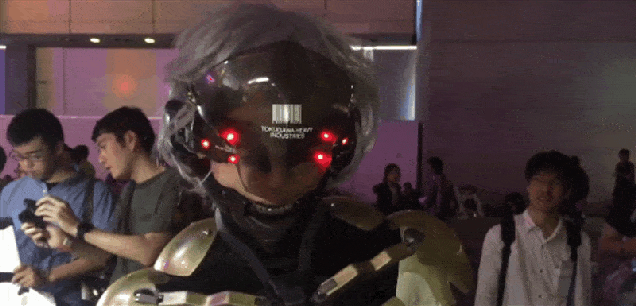 That's one sick Metal Gear #Cosplay….
I'm staying in the "impressed zone" today…
Now, that is talent.
#fail and #ouch
#Twitter wins again
That's not how it's done Dad…
You already know what I'm going to say.
Impressive.
Now, that's a landing.
Oh…  that's just cruel.. but, it's the internet.
RLMAO!!!
Now… that's how you keep the kids entertained.
Stick bending…
A bachelor, like a boss…
Bum to Bond in 10 seconds.
There should be a license to open bar….
Whoops.
Okay… wow.
Family will betray you first.
When the girl you're trying to hook up with wants to come over.
Tadaaaaaaaaaaaaa!
Judo solves everything…
Oh my god… that credit card is thick as hell.
The plates in his head shifted….
It's all fun and games until….
Getting out of parallel parking at Gold's gym….
I must find this film…
LOL
Pimpin' at age 10….
Very sneaky…  must buy this book…
Look, Ma…  NO HANDS!!!  (falls)  I should have used hands!
Nerd savagery…
Bachelorettes… not like a boss.
What were you thinking?
I hate when this happens to me…
===================================
And that folks is a wrap!  Until next time!